Regular price
Sale price
£65.00
Unit price
per
Sale
Sold out
Dermalogica Biolumin C Gel Moisturiser is a daily brightening gel moisturiser that provides weightless hydration and gives skin a radiance boost for healthy-looking skin.

BioLumin-C Gel Moisturizer is the solution for brighter, more hydrated skin. Its weightless, Vitamin C-rich gel formula penetrates the skin's surface for immediate, glowing results and helps to strengthen skin's moisture barrier.
A highly-stable Vitamin C complex, enhanced with biotechnology, increases potency for brighter skin and improved barrier function.
NICOLA SAYS

"Vitamin C is a smart antioxidant with lot's of skin benefits. It firms, brightens and increases your skin's natural defences from environmental elements that can cause premature skin ageing. But vitamin C is differcult to keep in a stable state to stop it from oxidising which reduces the potency. Other brands and products out there will turn brown when it's starting to oxidize BUT you can always count on dermalogica to find the answer to this issue. Dermalogica use a ultra-stable Vitamin C complex in their Vitamin C products and this unique complex which recycles and reactivates to stop it from oxidizing this is fantastic biotechnology"
PERFECT PAIRING
The Biolumin-C Eye Serum is a fantastic partner to use along side the Biolumin-C Gel Moisturiser. It has the same amazing Vitamin C Complex which brightens and lifts the eye area. Apply the Eye Serum first and follow with the Biolumin-C Gel Moisturiser.

HOW TO USE
WHERE TO BUY
I stock Dermalogica Biolumin-C gel moisturiser in my beauty salon or you can buy direct from Dermalogica using my link.
Share
View full details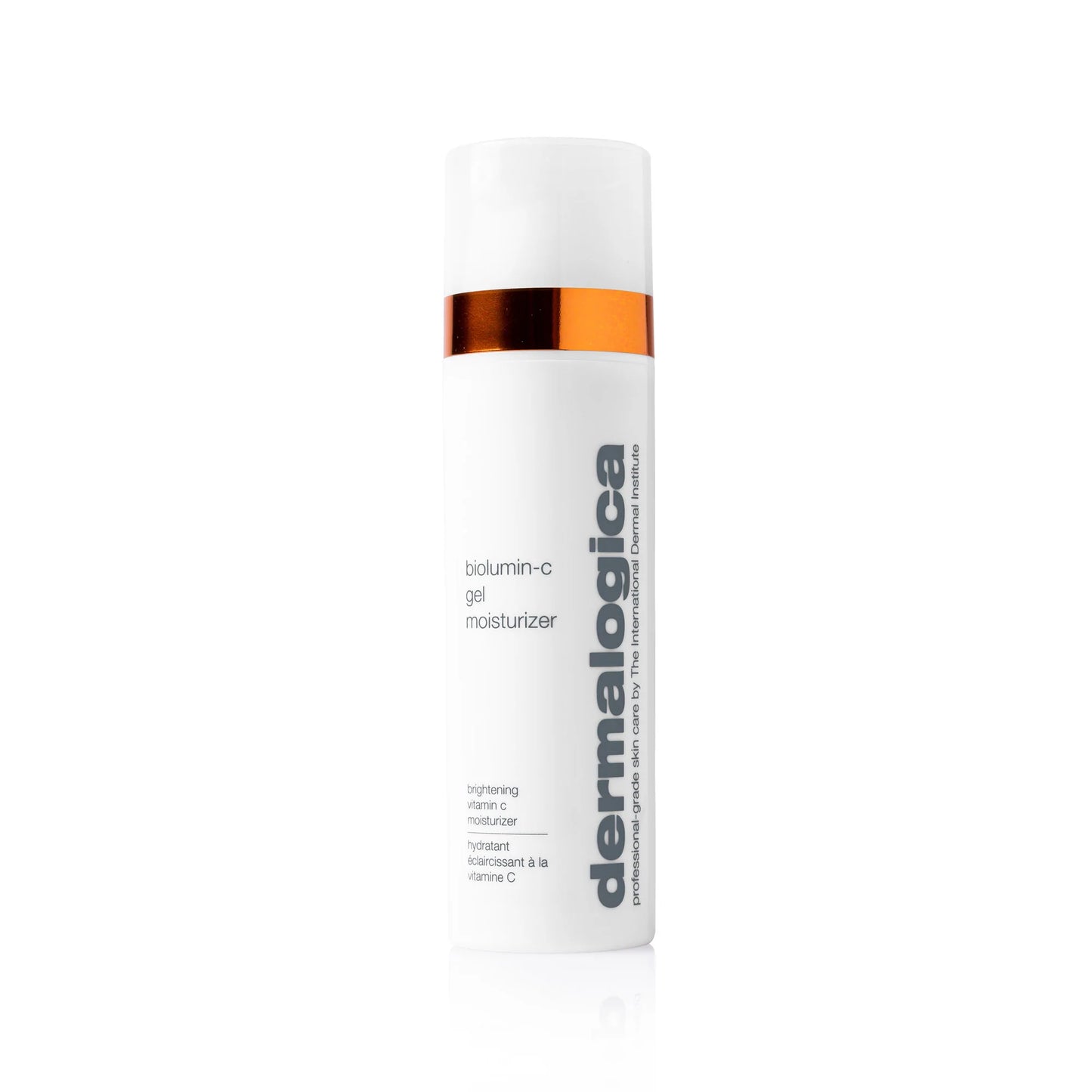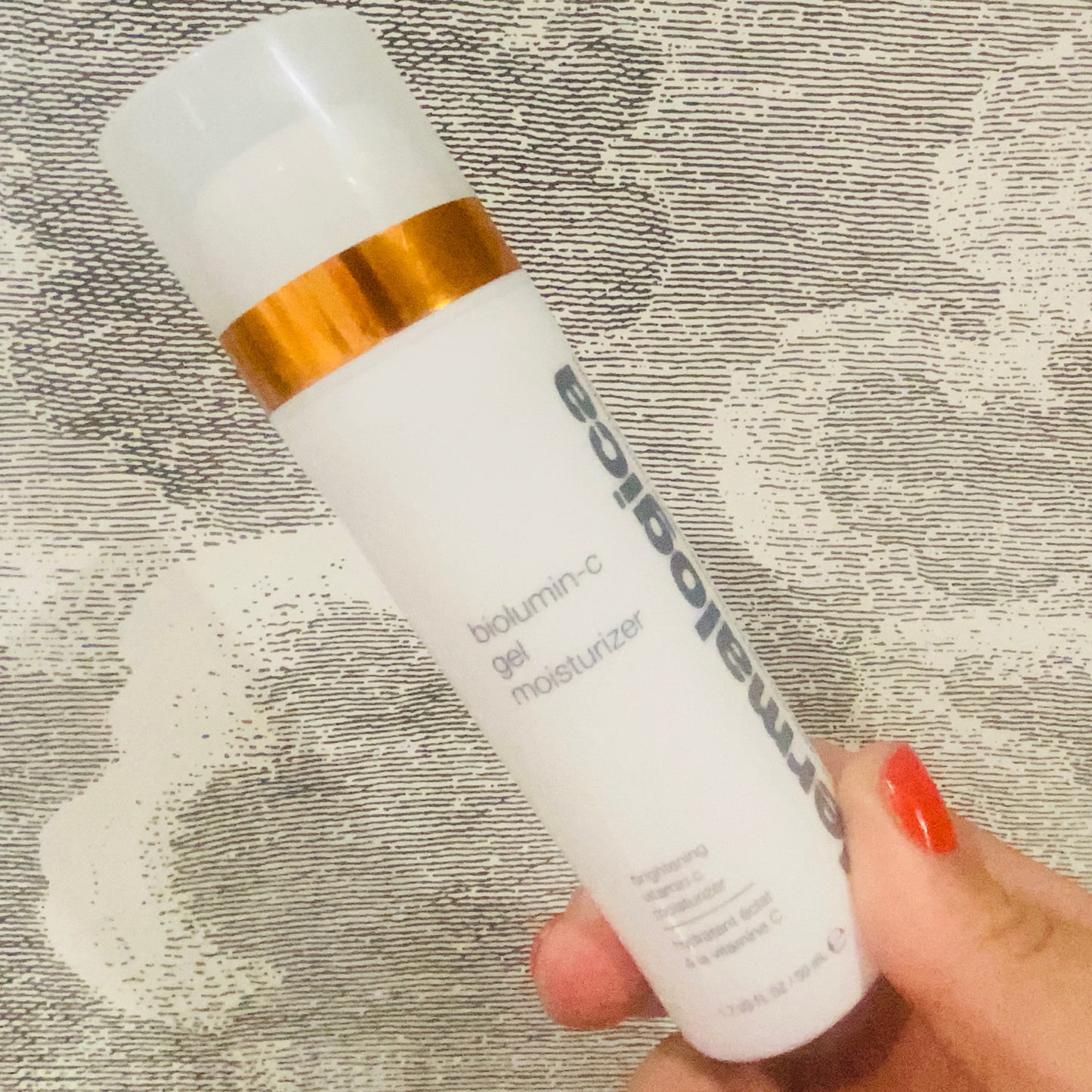 About Dermalogica
Dermalogica is a cruelty free skin care brand that is currently being used by over 100,000 professional skin therapists across the world. Now the leading international, professional skincare brand in the world, they started out back in 1986.
Jane Wurwand, the founder of Dermalogica, originally developed the products in support of the advanced curriculum that she had already developed for The International Dermal Institute which she also founded.
Dermalogica is made in the USA, but is now set up all around the world, with a website of its own to sell the skincare products that people around the world know and love. What started as a small company almost four decades ago, has since turned into the most successful skincare company in the entire world, revolutionizing the industry in spectacular fashion.