Regular price
Sale price
£49.00
Unit price
per
Sale
Sold out
The Hydration On The Go Gift Set - This time of year, changes in weather, lifestyle, and diet can affect our skin – we need to stay hydrated on-the-go.
Get glowing, smoother, healthier-looking skin with our calming oat-based powder exfoliant paired with ultra-replenishing Circular Hydration Serum.
The Dermalogica hydration on the go gift set Includes:
NICOLA SAYS:
"What an amazing kit to help you get real hydration into your skin for more plumpness and glow. This kit includes the soothing and calming Daily Milkfoliant to gently buff away the dullness of dead skin cells and bulid up on our skins. The super hydrating Circular Hydration Serum which floods your skin's reserves to keep providing it with water before dehydration even kicks in. Then lastly it includes one of Dermalogica's top sellers the Skin Smoothing Cream which is a medium weight moisturiser which has a Active HydraMesh Technology keeping you hydrated and prevents moisture loss throughtout the day and night"
HOW TO USE
Step 1 - After preforming your Dermalogica double cleansing rountine, Dispense a 10 pence piece amount of the Daily Milkfoliant into the palm of your hands and foam up with water then apply to your face, neck and chest.

Step 2 - With circular movements massage the foam into your skin for 3-5 minutes then rinse off with warm clean water and sponges. Towel dry your skin.
Step 3 - Apply 3 drops of the Circular Hydration serum into your palm and apply to your face, neck and chest. With circular movements massage into your skin
Step 4 - Dispense a 10 pence piece amount of the Skin Smoothing Cream into the palm of your hand and apply to your face, neck and chest and massage in.

Step 5 - Follow with your chosen SPF product
NICOLA RECOMMENDS

These products can be used morning or night. I highly recommend using the BT-Sonic cleansing Brush with the Daily Milkfoliant to amplify your results and enjoy a salon experience at home. The BT-Sonic cleansing brush will help you achieve the ultimate foam and work into your pores deeper for a super smooth and super clean skin.
LEARN MORE
Read my 10 step product layering blog here. To learn about layering products to achieve healthy glowing skin.

Share
View full details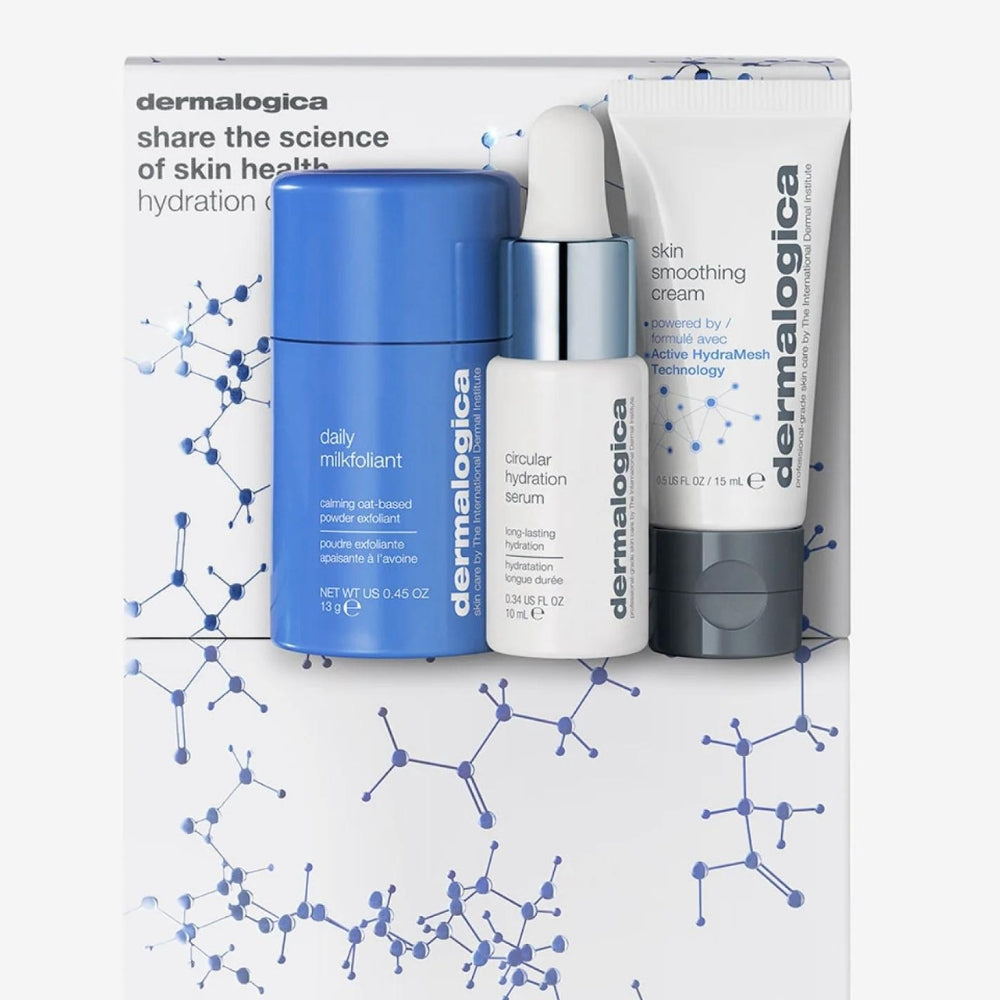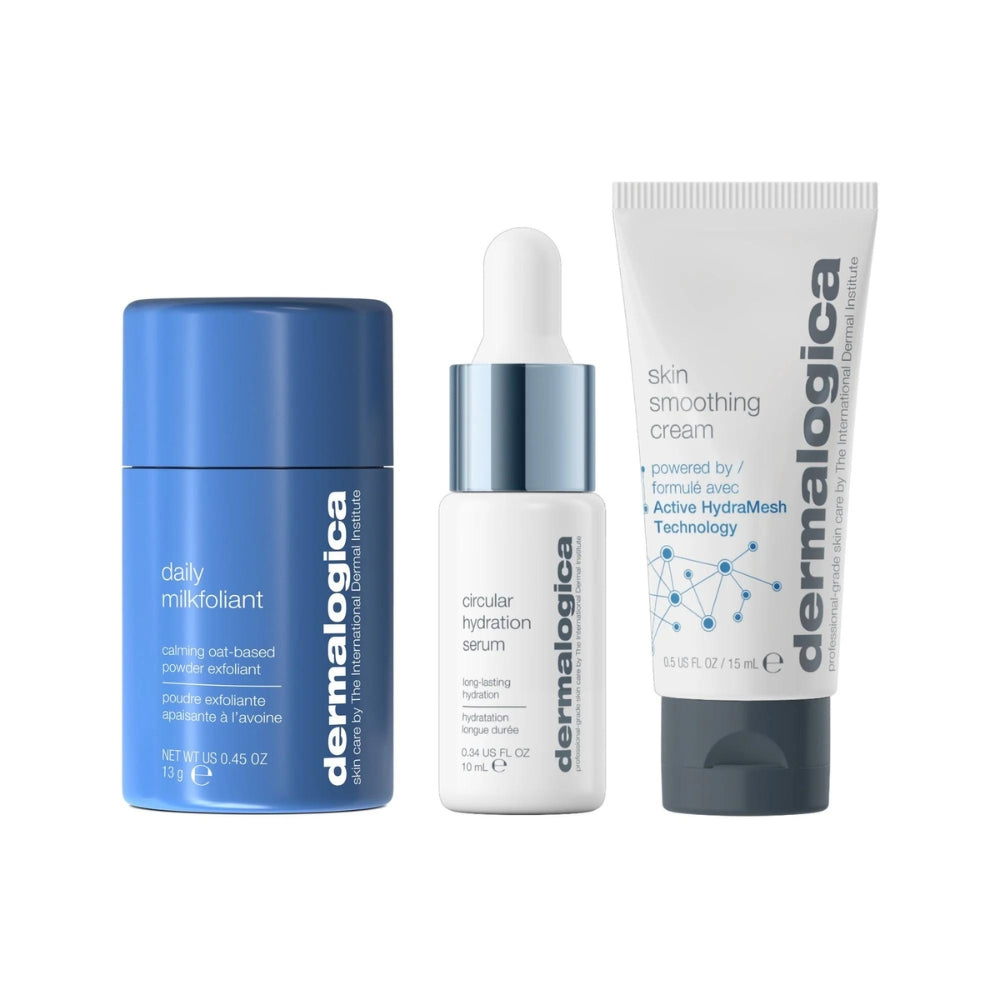 About Dermalogica
Dermalogica is a cruelty free skin care brand that is currently being used by over 100,000 professional skin therapists across the world. Now the leading international, professional skincare brand in the world, they started out back in 1986.
Jane Wurwand, the founder of Dermalogica, originally developed the products in support of the advanced curriculum that she had already developed for The International Dermal Institute which she also founded.
Dermalogica is made in the USA, but is now set up all around the world, with a website of its own to sell the skincare products that people around the world know and love. What started as a small company almost four decades ago, has since turned into the most successful skincare company in the entire world, revolutionizing the industry in spectacular fashion.