Regular price
Sale price
£25.00
Unit price
per
Sale
Sold out
This is your reminder to not pop your pimples… BUT we get it — sometimes you can't help it.

Dermalogica Post-Breakout Fix helps fade the hyperpigmentation (aka red and dark spots) that popping leaves behind.
This can be used on any of your stubborn marks, both new and old.
Made with 25% recycled plastic (PCR — post consumer resin)
NICOLA SAYS
"Although this product is part of the Clear Start teenage range, Teens aren't the only ones to get spots! This is a great product for adults too, to help clear spots up fast and help fade marks that they sometimes leave behind"

HOW TO USE DERMALOGICA POST BREAKOUT FIX
Step 1 - Dispense a pea size drop of the Post Breakout Fix to the tip of your finger and then apply to target just the individual spots and let dry.

Step 2 - Follow with your prescribed moisturiser.

NICOLA RECOMMENDS
This product can be used morning and night after your cleansing routine. 

CLEAR START RANGE
Check out the rest of the Clear Start range here
TOP TIP WHEN USING DERMALOGICA POST BREAKOUT FIX
Make sure you are cleansing your skin efficiently and performing your Dermalogica double cleansing routine morning and night to prevent further breakouts

LEARN MORE
Read my 10 step product layering blog here. To learn about double cleansing and how to keep your skin clear and healthy.

Share
View full details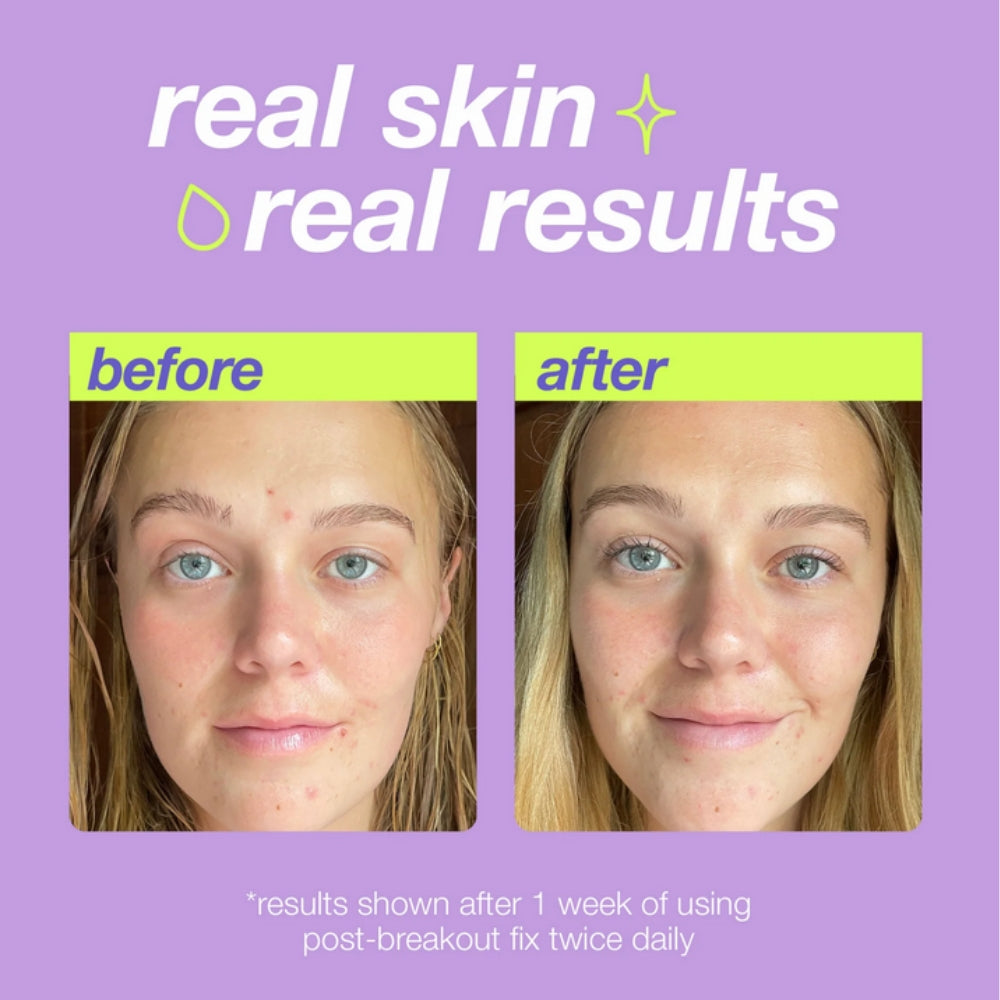 About Dermalogica
Dermalogica is a cruelty free skin care brand that is currently being used by over 100,000 professional skin therapists across the world. Now the leading international, professional skincare brand in the world, they started out back in 1986.
Jane Wurwand, the founder of Dermalogica, originally developed the products in support of the advanced curriculum that she had already developed for The International Dermal Institute which she also founded.
Dermalogica is made in the USA, but is now set up all around the world, with a website of its own to sell the skincare products that people around the world know and love. What started as a small company almost four decades ago, has since turned into the most successful skincare company in the entire world, revolutionizing the industry in spectacular fashion.